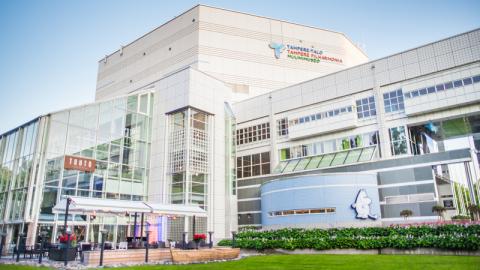 The IAMCR 2020 online conference will begin on 12 July with an opening plenary. Following that will be the launch of IAMCR Online Conference Papers. A series of Online Sessions and Plenaries will be streamed throughout the week until the closing, on 17 July.
Below is the general structure for IAMCR 2020, featuring:
Online activities will be first presented at the times shown in the programme below. Once presented they will remain online and accessible until 12 September.
All times are expressed in Tampere local time (UTC/GMT+3 hours).
*Green slots correspond to Section and Working Groups online video sessions.
Sunday
12 July
Monday
13 July
Tuesday
14 July
Wednesday
15 July
Thursday
16 July
Friday
17 July
09:00
Audience
Comic Art
Global Media Policy
Crisis, Security and Conflict Communication
11:00
International Communication
Popular Culture
Media Production Analysis
Media, Communication and Sport
13:00
Visual Culture
Gender and Communication
Political Communication Research
Participatory Communication Research
15:00
Opening Plenary
Plenary theme 1
Plenary theme 2
Plenary theme 3
Plenary theme 4
General Assembly
16:00
Online Conference Papers premiere
Media Education Research
Digital Divide
Communication Policy & Technology
Flow34
The Unclosing
18:00
Law
Public Service Media Policies
History
Media Sector Development Webinar
20:00
Emerging Scholars Network
Rural Communication
Community Comm. and Alternative Media
22:00
Ethics of Society & Ethics of Communication
Diaspora and Media
Journalism Research and Education